Expressions of Peace
On June 11th, 2014, PeaceNow.com held its inaugural event, Expressions of Peace, an inspiring and entertaining event that brought together film, art, music, dance, and ideas about creating peace. PeaceNow.com Founder Scott Bruer did the powerful keynote address and also announced that the United Nations Educational, Scientific and Cultural Organization (UNESCO), the organization that recognizes and promotes peace organizations throughout the world, has acknowledged PeaceNow.com as a contributing organization to world peace and supports its mission. The evening began with a screening of the celebrated 20-minute film for peace, Admissions, which stars Academy Award® nominee, James Cromwell, and ended with a live performance from international R&B and pop music star from Nigeria, Meaku, and a dance for peace by Omalicha Nwa Entertainment. A preview of Beyond Right & Wrong: Stories of Justice and Forgiveness, a powerful documentary that highlights the vital role of forgiveness, was well received by the engaged audience. Ms. Lekha Singh, the documentary's Executive Producer and Co-Director, joined a panel of humanitarian activists that included Jess Larsen, Director of Corporate Partnerships, Arbinger, and Founder of ChildRescue.org, Kathy Eldon, Founder of Creative Visions Foundation, and John Viscount, PeaceNow.com Co-Founder and Creator of Admissions.
Celebrities that joined the event included Greg Cipes, voice-actor of Michelangelo of the Ninja Turtles and artist Ryan Paul Simmons. The Art Miles Mural Project was also on display.
Event Photos
Our Gold Sponsors, whose generosity made this event possible, include:

Friends of PeaceNow.com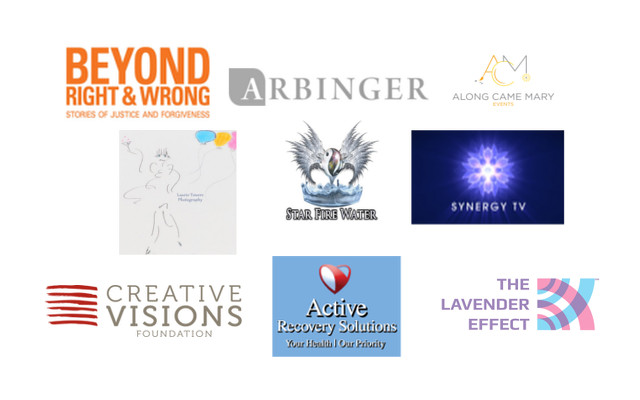 If you were not able to attend Expressions of Peace, but are interested in contributing, please visit our
donation page
or our
volunteer page
.
If you have any questions, please call us at 1-855-315-2100.