Afghanistan, Albania, Algeria, American Samoa, Andorra, Angola, Antiqua & Barbuda, Argentina, Armenia, Australia, Austria, Azerbaijan, Bangladesh, Barbados, Belarus, Belgium, Belize, Benin, Bhutan, Bolivia, Bosnia and Herzegovina, Botswana, Brazil, Brunei Darussalam, Bulgaria, Burkina Faso, Burundi, Cambodia, Cameroon, Canada, Cape Verde, Central African Republic, Chad, Chile, China, Colombia, Comoros, Costa Rica, Cote d'Ivoire, Croatia, Cyprus, Czech Republic, Democratic Republic of the Congo, Denmark, Djibouti, Dominican Republic, Ecuador, Egypt, El Salvador, Eritrea, Estonia, Ethiopia, Faroe Islands, Fiji, Finland, France, Gabon, Gambia, Georgia, Germany, Ghana, Greece, Grenada, Guatemala, Guinea, Guyana, Haiti, Honduras, Hungary, Iceland, India, Indonesia, Iran, Ireland, Isle of Man, Israel, Italy, Jamaica, Japan, Jordan, Kenya, Kiribati, Laos, Latvia, Lebanon, Liberia, Liechtenstein, Lithuania, Luxembourg, Malawi, Malaysia, Maldives, Mali, Malta, Marshall Islands, Mauritania, Mexico, Moldova, Mongolia, Montenegro, Morocco, Mozambique, Myanmar, Namibia, Nauru, Nepal, Netherlands, New Zealand, Nicaragua, Niger , Nigeria, Norway, Oman, Pakistan, Palestine, Panama, Papua New Guinea, Peru, Phillippines, Poland, Portugal, Puerto Rico, Republic of Macedonia, Romania, Russia, Rwanda, Saudi Arabia, Senegal, Serbia, Sierra Leone, Singapore, Slovakia, Slovinia, Solomon Islands, Somalia, South Africa, South Korea, South Sudan, Spain, Sri Lanka, St. Kitts & Nevis, St. Lucia, St. Vincent & the Grenadines, Sudan, Suriname, Swaziland, Sweden, Switzerland, Taiwan, Tajikistan, Tanzania, Thailand, Togo, Trinidad & Tobago, Tunisia, Turkey, Turkmenistan, U.A.E., U.S.A., Uganda, Ukraine, United Kingdom (England), Uruguay, Uzbekistan, Vanuatu, Venezuela, Vietnam, Yemen, Zambia, Zimbabwe Afghanistan, Albania, Algeria, American Samoa, Andorra, Angola, Antiqua & Barbuda, Argentina, Armenia, Australia, Austria, Azerbaijan, Bangladesh, Barbados, Belarus, Belgium, Belize, Benin, Bhutan, Bolivia, Bosnia and Herzegovina, Botswana, Brazil, Brunei Darussalam, Bulgaria, Burkina Faso, Burundi, Cambodia, Cameroon, Canada, Cape Verde, Central African Republic, Chad, Chile, China, Colombia, Comoros, Costa Rica, Cote d'Ivoire, Croatia, Cyprus, Czech Republic, Democratic Republic of the Congo, Denmark, Djibouti, Dominican Republic, Ecuador, Egypt, El Salvador, Eritrea, Estonia, Ethiopia, Faroe Islands, Fiji, Finland, France, Gabon, Gambia, Georgia, Germany, Ghana, Greece, Grenada, Guatemala, Guinea, Guyana, Haiti, Honduras, Hungary, Iceland, India, Indonesia, Iran, Ireland, Isle of Man, Israel, Italy, Jamaica, Japan, Jordan, Kenya, Kiribati, Laos, Latvia, Lebanon, Liberia, Liechtenstein, Lithuania, Luxembourg, Malawi, Malaysia, Maldives, Mali, Malta, Marshall Islands, Mauritania, Mexico, Moldova, Mongolia, Montenegro, Morocco, Mozambique, Myanmar, Namibia, Nauru, Nepal, Netherlands, New Zealand, Nicaragua, Niger , Nigeria, Norway, Oman, Pakistan, Palestine, Panama, Papua New Guinea, Peru, Phillippines, Poland, Portugal, Puerto Rico, Republic of Macedonia, Romania, Russia, Rwanda, Saudi Arabia, Senegal, Serbia, Sierra Leone, Singapore, Slovakia, Slovinia, Solomon Islands, Somalia, South Africa, South Korea, South Sudan, Spain, Sri Lanka, St. Kitts & Nevis, St. Lucia, St. Vincent & the Grenadines, Sudan, Suriname, Swaziland, Sweden, Switzerland, Taiwan, Tajikistan, Tanzania, Thailand, Togo, Trinidad & Tobago, Tunisia, Turkey, Turkmenistan, U.A.E., U.S.A., Uganda, Ukraine, United Kingdom (England), Uruguay, Uzbekistan, Vanuatu, Venezuela, Vietnam, Yemen, Zambia, Zimbabwe Afghanistan, Albania, Algeria, American Samoa, Andorra, Angola, Antiqua & Barbuda, Argentina, Armenia, Australia, Austria, Azerbaijan, Bangladesh, Barbados, Belarus, Belgium, Belize, Benin, Bhutan, Bolivia, Bosnia and Herzegovina, Botswana, Brazil, Brunei Darussalam, Bulgaria, Burkina Faso, Burundi, Cambodia, Cameroon, Canada, Cape Verde, Central African Republic, Chad, Chile, China, Colombia, Comoros, Costa Rica, Cote d'Ivoire, Croatia, Cyprus, Czech Republic, Democratic Republic of the Congo, Denmark, Djibouti, Dominican Republic, Ecuador, Egypt, El Salvador, Eritrea, Estonia, Ethiopia, Faroe Islands, Fiji, Finland, France, Gabon, Gambia, Georgia, Germany, Ghana, Greece, Grenada, Guatemala, Guinea, Guyana, Haiti, Honduras, Hungary, Iceland, India, Indonesia, Iran, Ireland, Isle of Man, Israel, Italy, Jamaica, Japan, Jordan, Kenya, Kiribati, Laos, Latvia, Lebanon, Liberia, Liechtenstein, Lithuania, Luxembourg, Malawi, Malaysia, Maldives, Mali, Malta, Marshall Islands, Mauritania, Mexico, Moldova, Mongolia, Montenegro, Morocco, Mozambique, Myanmar, Namibia, Nauru, Nepal, Netherlands, New Zealand, Nicaragua, Niger , Nigeria, Norway, Oman, Pakistan, Palestine, Panama, Papua New Guinea, Peru, Phillippines, Poland, Portugal, Puerto Rico, Republic of Macedonia, Romania, Russia, Rwanda, Saudi Arabia, Senegal, Serbia, Sierra Leone, Singapore, Slovakia, Slovinia, Solomon Islands, Somalia, South Africa, South Korea, South Sudan, Spain, Sri Lanka, St. Kitts & Nevis, St. Lucia, St. Vincent & the Grenadines, Sudan, Suriname, Swaziland, Sweden, Switzerland, Taiwan, Tajikistan, Tanzania, Thailand, Togo, Trinidad & Tobago, Tunisia, Turkey, Turkmenistan, U.A.E., U.S.A., Uganda, Ukraine, United Kingdom (England), Uruguay, Uzbekistan, Vanuatu, Venezuela, Vietnam, Yemen, Zambia, Zimbabwe Afghanistan, Albania, Algeria, American Samoa, Andorra, Angola, Antiqua & Barbuda, Argentina, Armenia, Australia, Austria, Azerbaijan, Bangladesh, Barbados, Belarus, Belgium, Belize, Benin, Bhutan, Bolivia, Bosnia and Herzegovina, Botswana, Brazil, Brunei Darussalam, Bulgaria, Burkina Faso, Burundi, Cambodia, Cameroon, Canada, Cape Verde, Central African Republic, Chad, Chile, China, Colombia, Comoros, Costa Rica, Cote d'Ivoire, Croatia, Cyprus, Czech Republic, Democratic Republic of the Congo, Denmark, Djibouti, Dominican Republic, Ecuador, Egypt, El Salvador, Eritrea, Estonia, Ethiopia, Faroe Islands, Fiji, Finland, France, Gabon, Gambia, Georgia, Germany, Ghana, Greece, Grenada, Guatemala, Guinea, Guyana, Haiti, Honduras, Hungary, Iceland, India, Indonesia, Iran, Ireland, Isle of Man, Israel, Italy, Jamaica, Japan, Jordan, Kenya, Kiribati, Laos, Latvia, Lebanon, Liberia, Liechtenstein, Lithuania, Luxembourg, Malawi, Malaysia, Maldives, Mali, Malta, Marshall Islands, Mauritania, Mexico, Moldova, Mongolia, Montenegro, Morocco, Mozambique, Myanmar, Namibia, Nauru, Nepal, Netherlands, New Zealand, Nicaragua, Niger , Nigeria, Norway, Oman, Pakistan, Palestine, Panama, Papua New Guinea, Peru, Phillippines, Poland, Portugal, Puerto Rico, Republic of Macedonia, Romania, Russia, Rwanda, Saudi Arabia, Senegal, Serbia, Sierra Leone, Singapore, Slovakia, Slovinia, Solomon Islands, Somalia, South Africa, South Korea, South Sudan, Spain, Sri Lanka, St. Kitts & Nevis, St. Lucia, St. Vincent & the Grenadines, Sudan, Suriname, Swaziland, Sweden, Switzerland, Taiwan, Tajikistan, Tanzania, Thailand, Togo, Trinidad & Tobago, Tunisia, Turkey, Turkmenistan, U.A.E., U.S.A., Uganda, Ukraine, United Kingdom (England), Uruguay, Uzbekistan, Vanuatu, Venezuela, Vietnam, Yemen, Zambia, Zimbabwe Afghanistan, Albania, Algeria, American Samoa, Andorra, Angola, Antiqua & Barbuda, Argentina, Armenia, Australia, Austria, Azerbaijan, Bangladesh, Barbados, Belarus, Belgium, Belize, Benin, Bhutan, Bolivia, Bosnia and Herzegovina, Botswana, Brazil, Brunei Darussalam, Bulgaria, Burkina Faso, Burundi, Cambodia, Cameroon, Canada, Cape Verde, Central African Republic, Chad, Chile, China, Colombia, Comoros, Costa Rica, Cote d'Ivoire, Croatia, Cyprus, Czech Republic, Democratic Republic of the Congo, Denmark, Djibouti, Dominican Republic, Ecuador, Egypt, El Salvador, Eritrea, Estonia, Ethiopia, Faroe Islands, Fiji, Finland, France, Gabon, Gambia, Georgia, Germany, Ghana, Greece, Grenada, Guatemala, Guinea, Guyana, Haiti, Honduras, Hungary, Iceland, India, Indonesia, Iran, Ireland, Isle of Man, Israel, Italy, Jamaica, Japan, Jordan, Kenya, Kiribati, Laos, Latvia, Lebanon, Liberia, Liechtenstein, Lithuania, Luxembourg, Malawi, Malaysia, Maldives, Mali, Malta, Marshall Islands, Mauritania, Mexico, Moldova, Mongolia, Montenegro, Morocco, Mozambique, Myanmar, Namibia, Nauru, Nepal, Netherlands, New Zealand, Nicaragua, Niger , Nigeria, Norway, Oman, Pakistan, Palestine, Panama, Papua New Guinea, Peru, Phillippines, Poland, Portugal, Puerto Rico, Republic of Macedonia, Romania, Russia, Rwanda, Saudi Arabia, Senegal, Serbia, Sierra Leone, Singapore, Slovakia, Slovinia, Solomon Islands, Somalia, South Africa, South Korea, South Sudan, Spain, Sri Lanka, St. Kitts & Nevis, St. Lucia, St. Vincent & the Grenadines, Sudan, Suriname, Swaziland, Sweden, Switzerland, Taiwan, Tajikistan, Tanzania, Thailand, Togo, Trinidad & Tobago, Tunisia, Turkey, Turkmenistan, U.A.E., U.S.A., Uganda, Ukraine, United Kingdom (England), Uruguay, Uzbekistan, Vanuatu, Venezuela, Vietnam, Yemen, Zambia, Zimbabwe Afghanistan, Albania, Algeria, American Samoa, Andorra, Angola, Antiqua & Barbuda, Argentina, Armenia, Australia, Austria, Azerbaijan, Bangladesh, Barbados, Belarus, Belgium, Belize, Benin, Bhutan, Bolivia, Bosnia and Herzegovina, Botswana, Brazil, Brunei Darussalam, Bulgaria, Burkina Faso, Burundi, Cambodia, Cameroon, Canada, Cape Verde, Central African Republic, Chad, Chile, China, Colombia, Comoros, Costa Rica, Cote d'Ivoire, Croatia, Cyprus, Czech Republic, Democratic Republic of the Congo, Denmark, Djibouti, Dominican Republic, Ecuador, Egypt, El Salvador, Eritrea, Estonia, Ethiopia, Faroe Islands, Fiji, Finland, France, Gabon, Gambia, Georgia, Germany, Ghana, Greece, Grenada, Guatemala, Guinea, Guyana, Haiti, Honduras, Hungary, Iceland, India, Indonesia, Iran, Ireland, Isle of Man, Israel, Italy, Jamaica, Japan, Jordan, Kenya, Kiribati, Laos, Latvia, Lebanon, Liberia, Liechtenstein, Lithuania, Luxembourg, Malawi, Malaysia, Maldives, Mali, Malta, Marshall Islands, Mauritania, Mexico, Moldova, Mongolia, Montenegro, Morocco, Mozambique, Myanmar, Namibia, Nauru, Nepal, Netherlands, New Zealand, Nicaragua, Niger , Nigeria, Norway, Oman, Pakistan, Palestine, Panama, Papua New Guinea, Peru, Phillippines, Poland, Portugal, Puerto Rico, Republic of Macedonia, Romania, Russia, Rwanda, Saudi Arabia, Senegal, Serbia, Sierra Leone, Singapore, Slovakia, Slovinia, Solomon Islands, Somalia, South Africa, South Korea, South Sudan, Spain, Sri Lanka, St. Kitts & Nevis, St. Lucia, St. Vincent & the Grenadines, Sudan, Suriname, Swaziland, Sweden, Switzerland, Taiwan, Tajikistan, Tanzania, Thailand, Togo, Trinidad & Tobago, Tunisia, Turkey, Turkmenistan, U.A.E., U.S.A., Uganda, Ukraine, United Kingdom (England), Uruguay, Uzbekistan, Vanuatu, Venezuela, Vietnam, Yemen, Zambia, Zimbabwe
There are 300,000 Child Soldiers Across the Globe
$1.7 Trillion a Year is Spent On War
1/3 of the World is at War
Since 2004, 2 Million Children Have Been Killed by War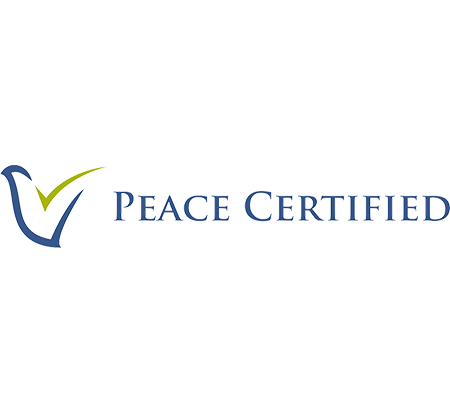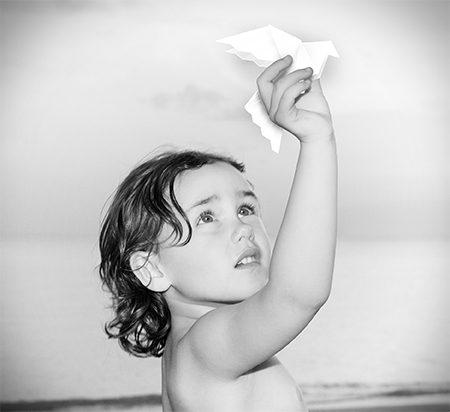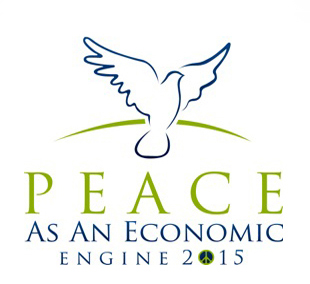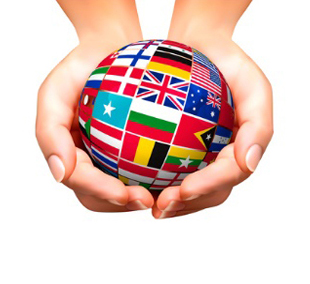 Create Peace
Please join us in the biggest petition drive in history to have ONE BILLION voices demand peace now.
Your signature will help enact The Global Resolution for the Establishment of Infrastructures to Support the Culture of Peace, which creates Ministries & Departments of Peace in governments of United Nations Member States around the world.
The purpose is to help prevent war and heal political and sectarian conflict through diplomacy, education, and economic incentives.
Following the diplomatic model that has already created Ministries of Peace in Nepal, Solomon Islands, South Sudan, East Timor, and Costa Rica, we are using the power of ONE BILLION signatures to establish these critical infrastructures for all 193 countries of the UN.
Sign The Petition
Enjoy Free Gift of Peace
To watch a free screening of the 20-minute film for peace, ADMISSIONS: View ADMISSIONS Now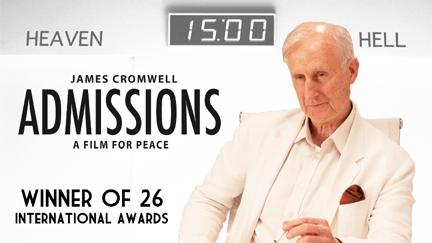 "This is an AMAZING FILM.
Easily my favorite film of the year."
Sharon Stone
Actress, Activist, Mother