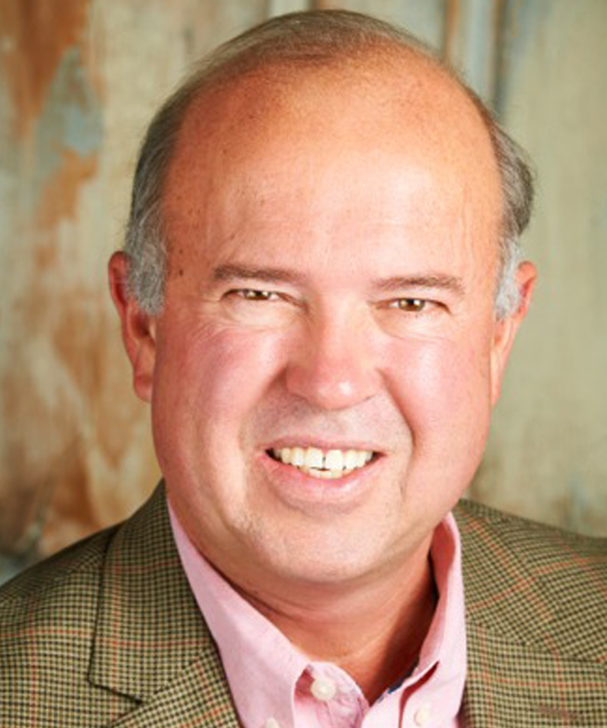 Scotty Bruer • Founder & Executive Director
Scotty Bruer is the founder and Executive Director of PeaceNow.com. He organized the successful effort to have the City of Los Angeles become an International City of Peace that includes the recognition of the United Nations International Day of Peace. He is also a public speaker, father, grandfather, entrepreneur and graduate of Purdue University with a degree in Forest Management. He is the author of "The Best 10 Years of Your Life, But Let's Plan on 20." Scotty is a veteran of the United States Marine Corp.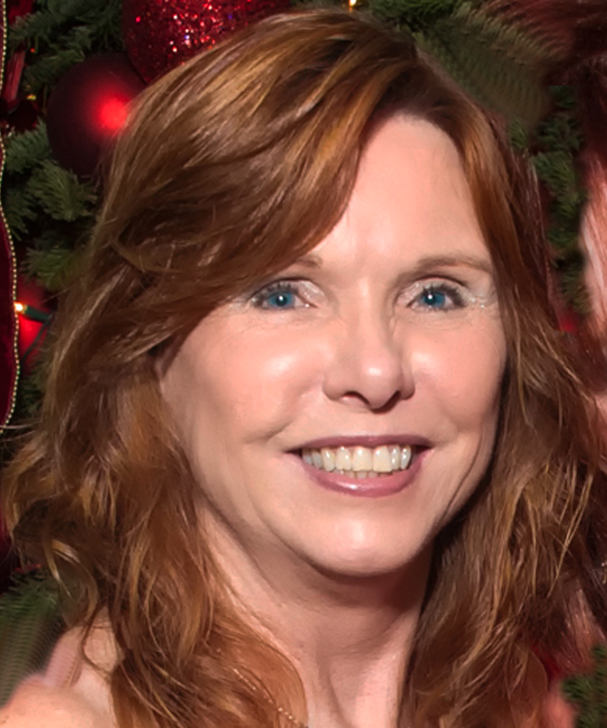 Dee Hamlin • Business Manager
Dee obtained her MBA from Cal State Long Beach. As founder of 3-d Consulting, she has specialized in non-profits and start-ups. Dee assisted The Sherry Lansing Foundation in launching their new educational division, PrimeTime LAUSD, and was the organizer and manager for United Way's first Homewalk fundraising event. She also created the business plan and acted as Business Manager for Stonebridge LLC, a non-profit specializing in substance abuse treatment.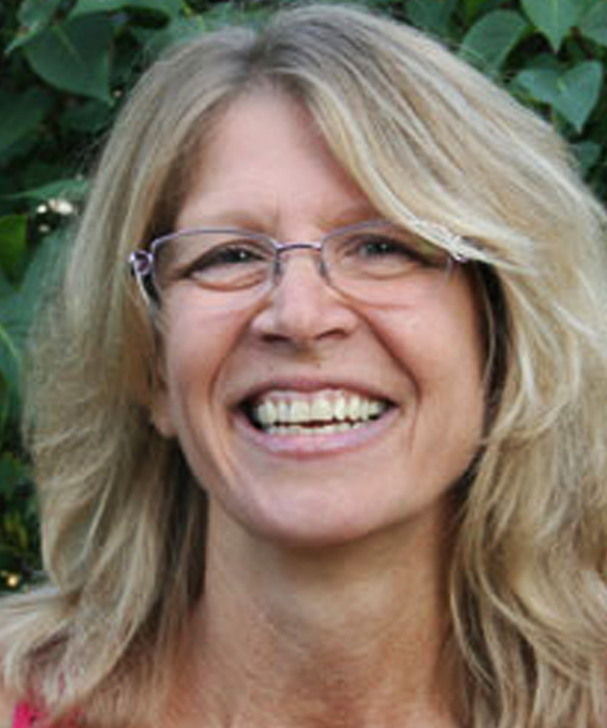 Terri P. Williams • Software
Terri is an Infusionsoft® Certified Partner, a successful entrepreneur, and founder of Customizing Workflow a consulting company working one-on-one with business owners in their Infusionsoft Applications.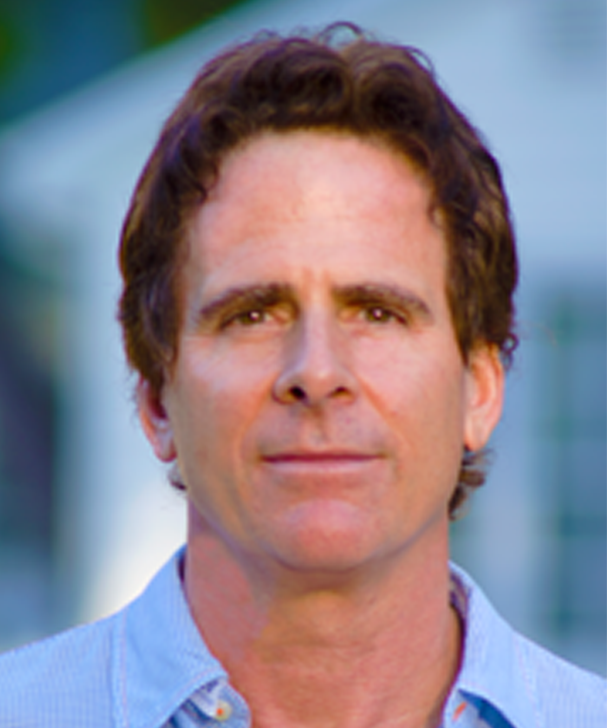 John Viscount • Co-Founder
John is the creator of the celebrated film about the Middle East conflict and the power of forgiveness, "Admissions," winner of 26 international awards. He also collaborated with United Nations working groups and GAMIP.org to draft "The Global Resolution for the Establishment of Infrastructures that Support the Culture of Peace," which establishes Peace Departments in governments worldwide. Additionally, John created the upcoming film about cyber-bullying, "The Principle", the play for peace, "The Resolution", and the peace education program for schools, "A Pep Talk for Humanity." He is also the author of Mind What Matters: A Pep Talk for Humanity.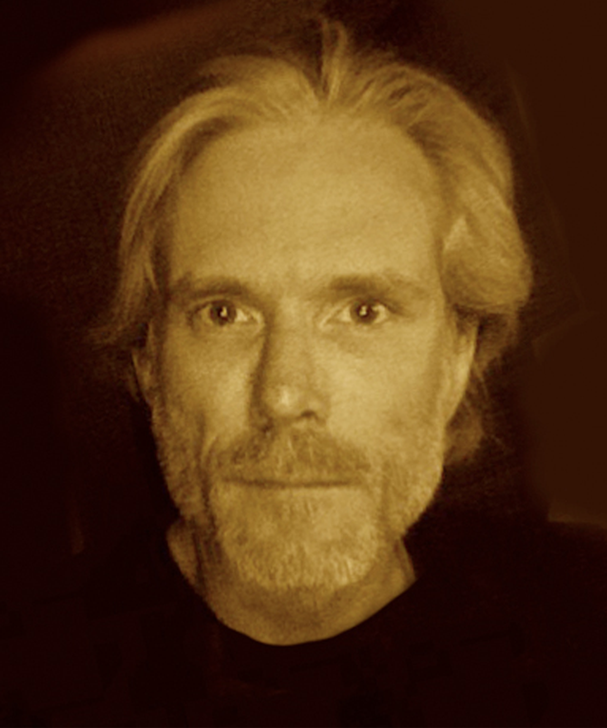 Michael Goodnight • Creative Director
Michael Goodnight is Creative Director of PeaceNow.com. He has worked as writer, producer, editor, and designer and has created campaigns and marketing content for ABC, NBC, Disney, Comedy Central, VH-1, Fox Sports, as well as Sony, Universal, and Jersey Films, and cause-based efforts, Cedars-Sinai Ovarian Cancer Research "Run For Her", Mending Kids International, Calfornia State Health Initiatives, and Riverside Unified and Baltimore Unified's "Farm to Fork" School Lunch Programs.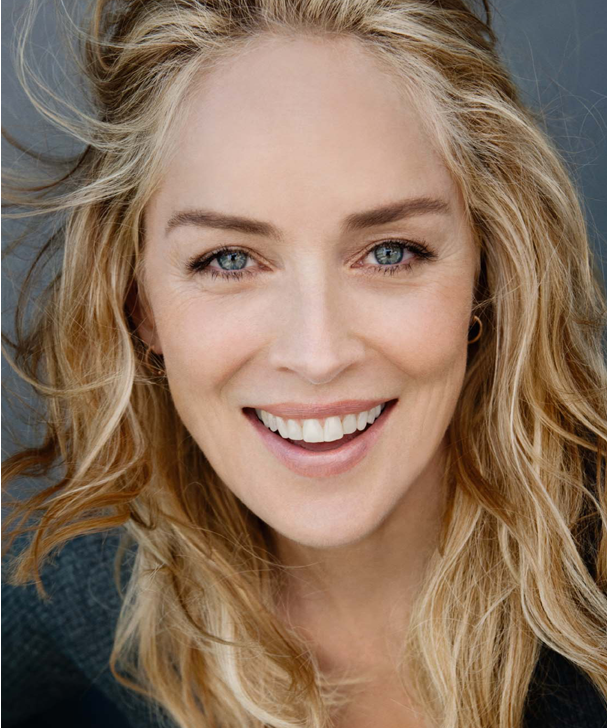 Sharon Stone
Sharon is a global humanitarian whose work has and continues to affect millions of lives around the world. In her 20 years as Global Fundraising Chair for AmFAR, she raised hundreds of millions of dollars in the search for a cure for AIDS. She has been commended for her work in a broad range of areas including Tibet, Hurricane Katrina relief, Malaria, Breast Cancer, Parkinson's Disease, and child homelessness. She has received countless humanitarian awards from around the world, including those presented by the government of France, the Nobel Committee, Harvard University, Mikhail Gorbachev, and his holiness, the Dalai Lama. She is also an Academy Award nominated and Emmy award-winning screen actress.
John Viscount • Co-Founder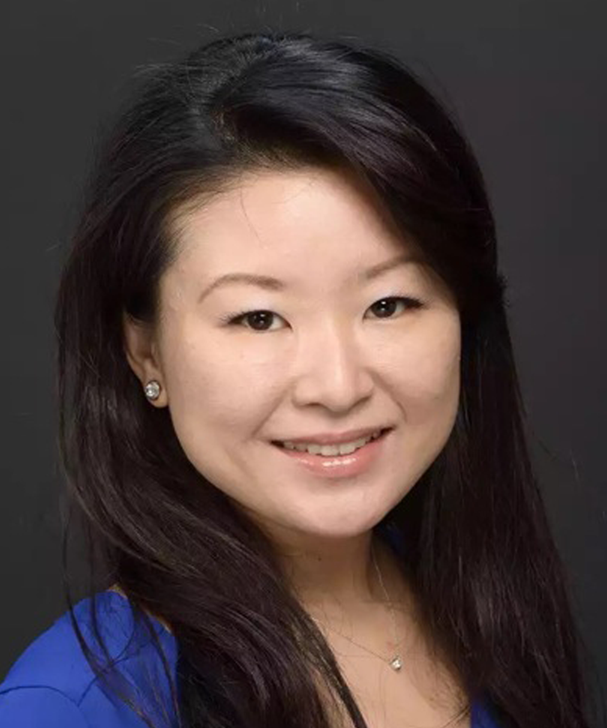 Hiroko Aria • Treasurer
Hiroko has over nine years of public accounting experience serving non-profit organizations, real estate, hospitality, and entertainment companies. Her expertise encompasses all aspects of financial audits, reviews, compilations and tax preparations. Hiroko graduated from UCLA with a Bachelor's degree in International Development Studies and a minor in Accounting.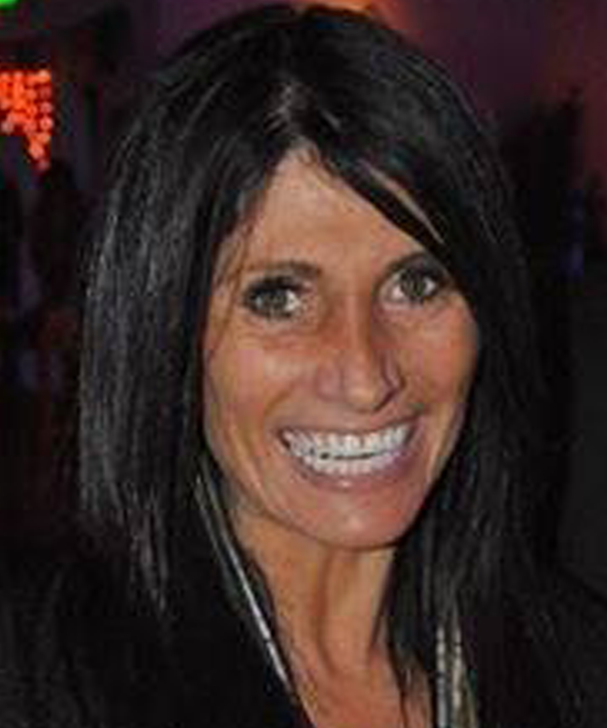 Susan Daya Hamwi • Secretary & Legal Advisor
Susan has served as a holistic family lawyer/mediator for over 20 years. She has dedicated her legal practice to creating and supporting peaceful solutions for couples, parents and children going through challenging family transitions.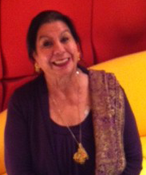 Joanne Tawfilis
Joanne is a retired United Nations Diplomatic Executive who has held several distinguished posts in her award-winning career. She is the Founding Executive Director of "The Art Miles Mural Project" and is a Commissioner with the US National Commission to UNESCO. In addition, Ms. Tawfilis has been honored with the "Bob Marley Peace Award" and at UCLA by the "My Hero Project" with a film tribute as "Peacemaker of the Year."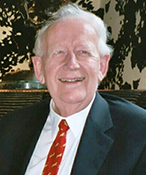 Ambassador John W. McDonald
U.S. Ambassador (ret.) John W. McDonald is a lawyer, diplomat, former international civil servant, development expert and peace builder, concerned about world social, economic and ethnic problems. He spent twenty years of his career in Western Europe and the Middle East and worked for sixteen years on United Nations economic and social affairs. He is currently Chairman and co-founder (1992) of the Institute for Multi-Track Diplomacy, which focuses on national and international ethnic conflicts, including the Millennium goals of clean drinking water and sanitation. He also is UNEP's North American Representative to the International Environmental Governance Advisory Group.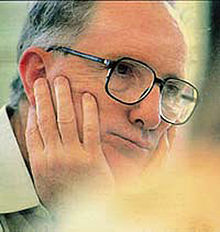 Jack Healey
Jack Healey is an American human rights activist. Called "Mr. Human Rights" by U.S. News and World Report, Healey's focus has been on inspiring the youth to support non-violent activism that would push back oppressive governments and societies. Healey heads the Washington, D.C. based Human Rights Action Center, (HRAC), a non-profit 501(c)(3) organization. His projects include printing the Universal Declaration of Human Rights into all passports and bringing Nobel Peace Prize winner Aung San Suu Kyi to power in Burma.
In 1968 he began work as Director of the Young World Development Program at Freedom from Hunger Foundation USA for five years.
At the Young World Development Program, Healey produced over 300 Walks for Development. A total of $12 million was raised from these walks and given to national and international non-profits, including Meals for Millions, The Free Clinic, and Freedom Farm Co-op of Fannie Lu Hamer. They also funded Catholic Relief Service, Church World Service, Heifer, and Oxfam International and other international non-profit organizations.
From 1977 until 1981, Healey directed the Peace Corps in Lesotho. During his time as director of the Peace Corps, he was also a presence on morning, afternoon and evening shows such as Oprah, 60 Minutes and Nightline. After finishing his tour with the Peace Corps, he worked as the director of Amnesty International USA for 12 years.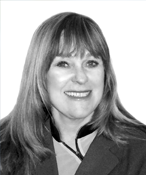 Dr. Vicki Radel
Vicki has received many honors for her service and contributions to peace and her community. She was chosen Switzer Center South Bay "Woman of the Year" and was given the "Humanitarian" award by the County of Los Angeles, 2014. She organized & convened an "Anti-Gang Violence Summit" at CSU-Dominguez Hills and also serves on the Board of Directors for several non-profits.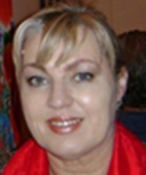 Karen Barensche
Karen is the Executive Director and cofounder of the South African Peace Alliance, www.sapeacealliance.org.za. She is also co-president of The Global Alliance for Ministries & Infrastructures of Peace, www.GAMIP.org. Additionally in 2005 Karen co-founded and is currently no-executrive director of Meta Varsity College in Cape Town, South Africa. She believes it is possible to live in peaceful co-existence. Her mission is to further this vision through the institutionalization of peace building within government structures that implement and drive peace policies and promote nonviolent communication training (NVCT), conflict resolution, storytelling, human security, a youth Peace Corps, Peace Education in schools and the workplace, solidarity and inter-cultural understanding programs, arms reduction and a sustainable and economically viable environment.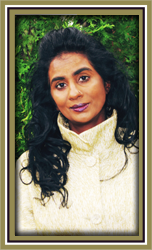 Kaushalya Amaranayaka Siriwardana
Kaushalya founded Helping Hands Inc. in 2003, a nonprofit global organization in the United States of America, to concentrate on the needs of destitute children in the world. She has spent her life devoted to bringing worldwide peace through Education, and the understanding of all different Cultures, while continuing to align her humanitarian efforts with the UN's Eight Millennium Development goals for an improved and safer world for all.
She has served and continues to serve as an honorary officer to many Global Organizations including for the City of Garland, Texas, The Multicultural Commission Board as International Adviser for the World Yoga Foundation, and to the United Nations – DPI NGO as a UN representative, and Minister of Peace, Special Plenipotentiary and Ambassador-at- Large for the Principality Monte de Agrella.
Zariahart.com
Jules Muck
Buddy Clark
Dr. Hari P Kanoria
Lekha Singh
Greg Reitman
Lisa Elia Brian
Perry Konica
Minolta Katy
Butler Kristen
Sharma Meaku
Dr. Widad Akrawi
Fendra Chang
George Geeslin
Doris Nelson
Punya Tamadas
Givesurance
Cecilia St. King
Filmraise
Eliaerickson.com
Dan Brewster
Beverly Jean
Karen Barensche Rivera
Sun Greg & Annie Sims
New Roads School & Coalition for Engaged Education
Barbara Fields
Wendy Newman
Gary Wintz
Jan Du Plain
Los Angeles City Councilpersons:
Paul Koretz
Mitchell Englander
Bob Blumenfield
Paul Krekorian
Jose Huizar
Sidhu-Singh Family Foundation
Ambassador Anwarul Chowdhury
Ambassador John W. McDonald
Selene Ferrara
Aida Erickson
John Pierce & Mark Hoffman
Greg Cipes
Edwin Molina
The Art Miles Mural Project
Playa Venice
Sunrise Rotary International
Mama Hill
Terry Taylor
Michael Abkin
Anne Creter
Rita Lowenthal
Ayman Sawaf
DSJ Printing
Bead Relief
Starfire Water
GridJungle.com
Trident Communications
Benjamin Cziller
Lawerence Gelber
Janet Pfeiffer
Aleta Michaletos
Birger Norup
Pat & Rama Jager
Sister Jenna
Temple Hayes
Shahin Mafi
Portia Davidson
Gavin Behrman